Talking shop with Silicon Valley's Master of Product Marty Cagan
"True innovation seems to be a consequence of strong talent working in a good product culture."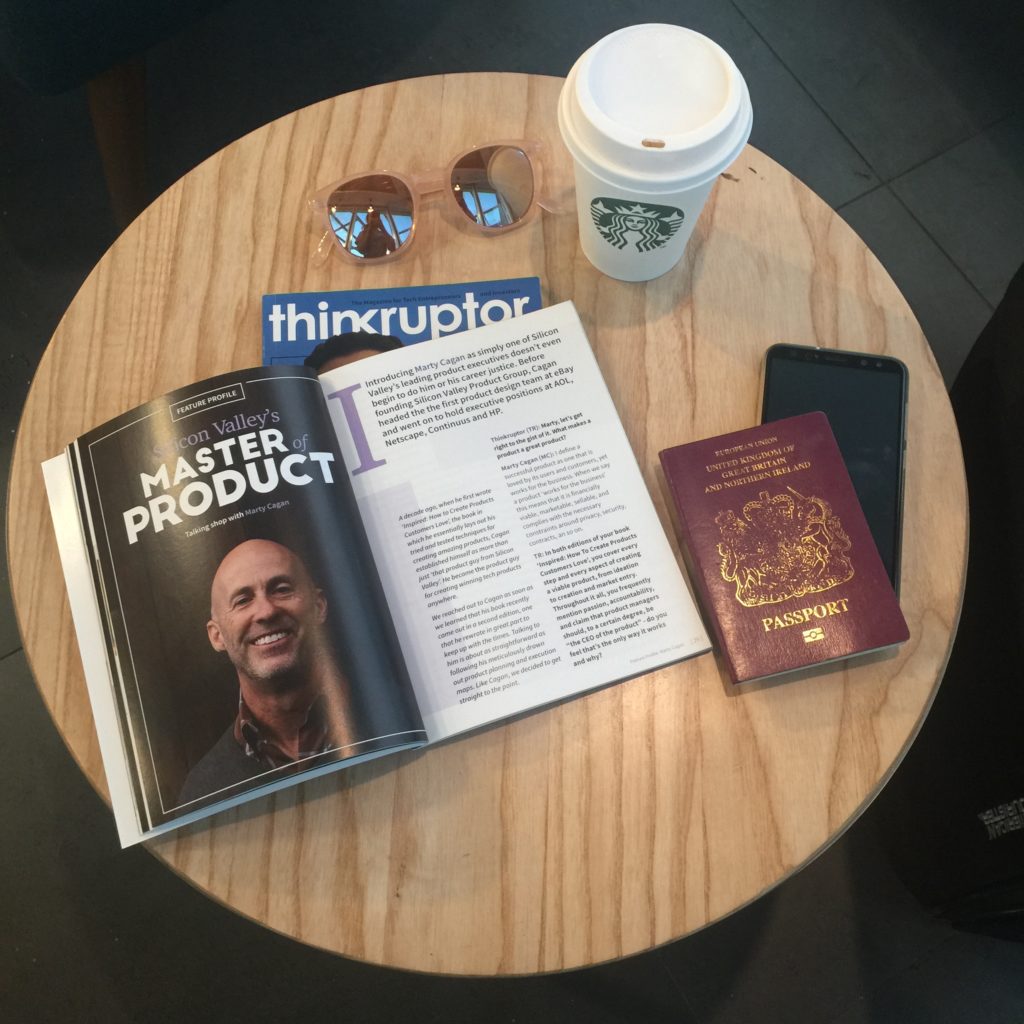 Introducing Marty Cagan as simply one of Silicon Valley's leading product executives doesn't even begin to do him or his career justice. Before founding Silicon Valley Product Group, Cagan headed the the first product design team at eBay and went on to hold executive positions at AOL, Netscape, Continuus and HP.
A decade ago, when he first wrote Inspired: How to Create Products Customers Love, the book in which he essentially lays out his tried and tested techniques for creating amazing products, Cagan established himself as more than just 'that product guy from Silicon Valley'. He became the product guy for creating winning tech products anywhere.
We reached out to Cagan as soon as we learned that his book recently came out in a second edition, one that he rewrote in great part to keep up with the times. Talking to him is about as straightforward as following his meticulously drawn out product planning and execution maps. Like Cagan, we decided to get straight to the point.
What Makes Products Great
Thinkruptor (Tr.): Marty, let's get right to the gist of it. What makes a product a great product?
Marty Cagan (M.C.): I define a successful product as one that is loved by its users and customers, yet works for the business. When we say a product 'works for the business' this means that it is financially viable, marketable, sellable, and complies with the necessary constraints around privacy, security, contracts, an so on.
Tr.: In your experience, why do so many product efforts fail?
M.C.: I think there are many reasons. I wrote about the root causes in this blog post. If I had to pick the most damaging of the reasons, I'd say it's believing our product ideas are amazing and sure to work.
Tr.: How important is company culture to the product? And is the company/startup a product itself? Can it – or should it – be managed as a product?
M.C.: I believe company culture is absolutely essential to sustained and ongoing innovation. I've seen innovation come out of every type of culture, but sustained, true innovation, where the product team is consistently providing value to the customer – this seems to be a consequence of strong talent working in a good product culture.
We wouldn't try to "manage the culture" the same way we manage a product because they're not the same type of thing. But we would hopefully care about the culture like we care about our products and our customers.
Lean & Agile Aren't Going Away
Tr.: You were one of the first people to introduce the world to the concept of the Lean and Agile startup, a decade ago, but in the new edition of your book you point out that there's been quite a bit of disappointment with those two concepts in practical use. Why have these concepts worked phenomenally well for some and not at all for others?
M.C.: The nature of our industry is to look for silver bullets and many people expect far too much out of specific methods or techniques. The key is to use the right technique for the job. I don't see Agile or Lean going away, but I do hope to see teams put their contributions in perspective. They are each powerful when used appropriately, but they don't come close to solving all of our problems.
Good product teams focus on solving problems in ways that our customers love, yet work for the business. There are systems such as OKR (Objectives and Key Results) that are all about this alternative.
Tr.: You champion customer-centric planning and product management. How does a startup use customer feedback and balance alignment with customer needs versus alignment with business goals?
M.C.: The business mission drives the creation of a compelling product vision. That vision inspires product teams to leverage technology and design to solve real customer needs. Good product teams engage with customers, using quantitative and qualitative techniques on an ongoing, usually weekly basis, to discover great solutions.
From Founder to CEO
Tr.: How can tech industry founders, who are most often developers or engineers, successfully transition from the founder role to management roles in the company as it grows?
M.C.: Most experienced tech investors want to see two co-founders, usually one with strong technology experience, and one with proven product experience. Together, the hope is that they have the core strengths and leadership skills to build a technology-powered startup. It is still hard to scale, but in my experience, it's more likely to go well by coaching these co-founders on the skills to lead in an increasingly large organization, rather than trying to bring in experienced outside leadership but with none of the history of the evolution of the product or the business.
Tr.: Last but not least – are any of the books, coaching and training out there today worth it? How do we sift through the garbage that's offered to get to the good stuff?
M.C.: When I first started working with startups, I found that there was no real training or even books on how to create great tech products, so I started teaching and writing informally. I find that I still need to spend part of my time teaching and sharing the practices because most product people have not had any real training or, if they have been trained, it's all too often been from someone that hasn't actually been there and done that, and so it's not convincing. That's also why I wrote the original and the new edition of my book.
In my classes, books and coaching, I try to teach the underlying principles so that people can decide for themselves what can actually be helpful to them and what's just noise. Today there are several excellent books and blogs in the general product space.
Editor's note: This interview was originally published in Thinkruptor Magazine Issue #3 and has been edited and abridged for republishing on the website. To read the full interview, download the Thinkruptor app or pick up a copy of the issue in our web store.