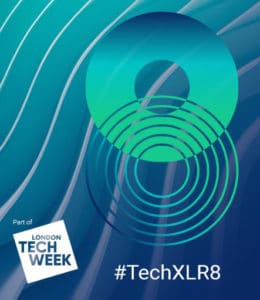 12 - 14 June 2018, London
TechXLR8, Part of London Tech Week
Book your Ticket here
Our London team will be attending London Tech Week's flagship event, TechXLR8, between 12-14 June 2018. Come by and say hi.
TechXLR8 will be promoting future tech, realigning business strategy and forging collaboration, allowing you to discover how digital transformation is changing how business gets done. London Tech Week's anchor event is elevating the transformational impact of technology on industry, lives and society.
Some of the speakers will be:
Jimmy Wales, Co-founder, Wikipedia
Shashi Verma, Chief Technology Officer, Transport for London
Joao Rufino, Head of Google Cloud Professional Services, Google
You can see the full list of speakers here.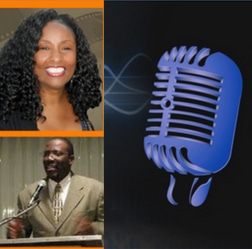 27 April 2018, 3-5pm PST
The Business Zone with Crystal & Gilbert
Watch the Interview
The BusinessZone a weekly online radio show bringing business information and opportunities to encourage, inform and inspire entrepreneurs and business owners.  It is the online talk radio show where supplier diversity meets business-readiness, contract-readiness, and Bank loan-readiness to create successful businesses. 
The Business Zone streams live at www.morrismedialive.com and archived on iTunes, YouTube and the Podbean.com
Watch our CEO & Publisher Munif Ali talk on the show.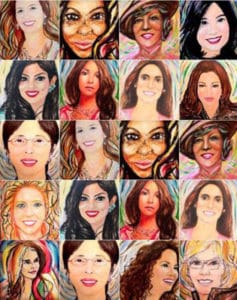 26TH MARCH 2018, Los Angeles
Munif Ali on FierceWomen TV
Watch the 3-part episode
Christina Aldan, co-founder of the FierceWomen Project™, speaks with Thinkruptor Publisher, Munif Ali, where he will share his entrepreneurial journey, speak about being an Angel Investor and give insights into being CEO at Thinkruptor.
The FierceWomen Project™ is a mentorship program for helping young girls envision what's possible for their future selves. They discuss the concepts of mentorship, leadership, and men as allies with influencers who are change-makers in equality.
Learn more at FierceWomenOnline.com #STEAM #FierceWomen #HeForShe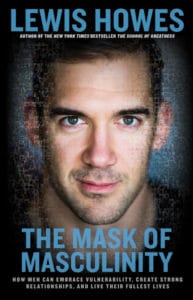 5th DECEMBER 2017, Las Vegas
Live Conversation with Lewis Howes
Click for More Details
Before Lewis Howes became a media sensation for empowering people and sharing 'Greatness' across the globe, he had his share of obstacles to overcome.  Lewis is a New York Times Bestselling author of the hit book, The School of Greatness. He is a lifestyle entrepreneur, high performance business coach and keynote speaker. He hosts a top 100 podcast in the world, The School of Greatness, which has over 40 million downloads since it launched in 2013. He was recognized by The White House and President Obama as one of the top 100 entrepreneurs in the country under 30.
Panelists: Heidi Nazarudin, Hillary Gadsby.
Moderator: Suzy Batiz.
Meet & Greet Host: Dr. Will Moreland