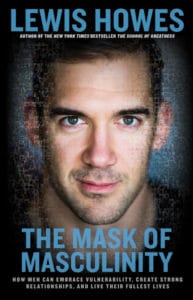 5th DECEMBER 2017, Las Vegas
Live Conversation with Lewis Howes
Click for More Details
Before Lewis Howes became a media sensation for empowering people and sharing 'Greatness' across the globe, he had his share of obstacles to overcome.  Lewis is a New York Times Bestselling author of the hit book, The School of Greatness. He is a lifestyle entrepreneur, high performance business coach and keynote speaker. He hosts a top 100 podcast in the world, The School of Greatness, which has over 40 million downloads since it launched in 2013. He was recognized by The White House and President Obama as one of the top 100 entrepreneurs in the country under 30.
Panelists: Heidi Nazarudin, Hillary Gadsby.
Moderator: Suzy Batiz.
Meet & Greet Host: Dr. Will Moreland
More info:
Join us for #BossTalks with Thinkruptor Founder, Munif Ali.
5pm in Las Vegas, USA. Event for ticket holders only.
Watch this space for upcoming events in 2018